1) Create an account to get started
The first step you have to do is to signup up to translatestack in order to create an account.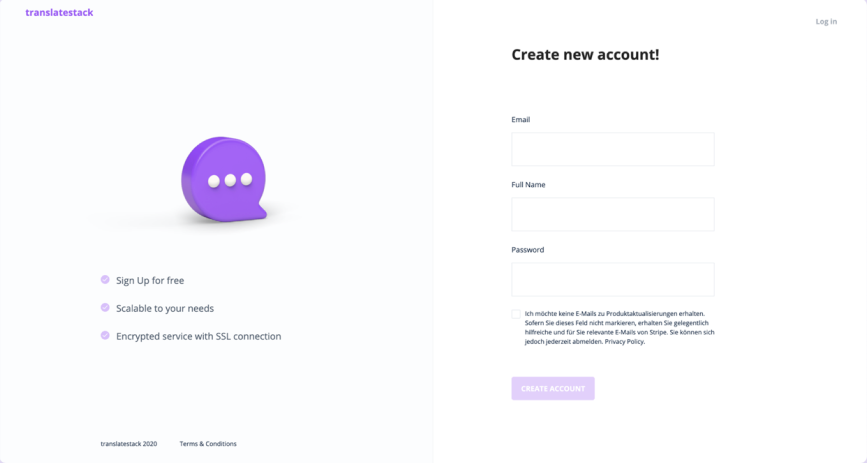 2) Set up your project
After you signed up, it's time to set up your project. In the 4-step onboarding sequence, you have to select your root language of your site, your new languages you want to add as well as your domain.
3) Inject code snippet into Squarespace
In order to run translatestack, you have to embed your code snippet into squarespace. This can be easily done by clicking to Settings > Advanced > Code Injection > Footer